UPCOMING AVAILABLE ATLANTA GoldUSMLE LIVE OR ONLINE step 3 workshop dates
GOLDUSMLE step3 AVAILABLE DATES-**NOTE-PRACTICE STEP 3 MCQ EXAM WILL RUN SATURDAYS
PRACTICE STEP 3 CCS EXAM WILL RUN SUNDAYS
2020-2021
2020
July 24-26 2020 SOLDOUT
August 14-16 2020
Sept 4-6 2020 SOLDOUT
Sept 11-13 2020
Oct 2-4 2020
Oct 23-25 2020
Nov 13-15 2020
Dec 4-6 2020
2021
Jan 15-17 2021
Feb 12-14 2021
Mar 5-7 2021
Mar 26-28 2021
April 16-18 2021
May 7-9 2021
May 28-30 2021
June 18-20 2021
July 9-11 2021
July 30-Aug 1 2021
Aug 20-22 2021
Sept 10-12 2021
Oct 1-3 2021
Oct 22-24 2021
Nov 12-14 2021
Dec 3-5 2021
Jan 14-16 2022
GOLDUSMLE step3 AVAILABLE DATES-**NOTE-PRACTICE STEP 3 MCQ EXAM WILL RUN SATURDAYS
PRACTICE STEP 3 CCS EXAM WILL RUN SUNDAYS
2020-2021
2020
July 24-27 2020SOLDOUT
August 14-17 2020
Sept 4-7 2020SOLDOUT
Sept 11-14 2020
Ocr 2-5 2020
Oct 23-26 2020
Nov 13-16 2020
Dec 4-7 2020
2021
Jan 15-18 2021
Feb 12-15 2021
Mar 5-8 2021
Mar 26-29 2021
April 16-19 2021
May 7-10 2021
May 28-31 2021
June 18-21 2021
July 9-12 2021
July 30-Aug 2 2021
Aug 20-23 2021
Sept 10-13 2021
Oct 1-4 2021
Oct 22-25 2021
Nov 12-15 2021
Dec 3-6 2021
Jan 14-17 2022
GOLDUSMLE step3 AVAILABLE DATES-**NOTE-PRACTICE STEP 3 MCQ EXAM WILL RUN SATURDAYS
PRACTICE STEP 3 CCS EXAM WILL RUN SUNDAYS
2020-2021
2020
July 24-28 2020 SOLDOUT
August 14-18 2020
Sept 4-8 2020 SOLDOUT
Sept 11-15 2020
Oct 2-6 2020
Oct 23-27 2020
Nov 13-17 2020
Dec 4-8 2020
2021
Jan 15-19 2021
Feb 12-16 2021
Mar 5-9 2021
Mar 26-30 2021
April 16-20 2021
May 7-11 2021
May 28-31 2021
June 18-22 2021
July 9-13 2021
July 30-Aug 3 2021
Aug 20-24 2021
Sept 10-14 2021
Oct 1-5 2021
Oct 22-26 2021
Nov 12-16 2021
Dec 3-7 2021
Jan 14-18 2022
GOLDUSMLE USMLE STEP 3 LIVE OR ONLINE WORKSHOPS
With a heavy focus on identifying KEYWORDS in case vignettes GoldUSMLE review will help you attain your desired test score. Our experienced GoldUSMLE faculty have several years of teaching experience in the field and will help bring out the best in you for your USMLE step 3 exam. 
Step 3 consists of multiple-choice items and computer-based case simulations, distributed according to the content specifications. The examination material is prepared by examination committees broadly representing the medical profession. Step 3 is a two-day examination. The first day of testing includes 233 multiple-choice items divided into 6 blocks of 38 to 40 items; 60 minutes are allotted for completion of each block of test items. On the first day the test session is approximately 7 hours including 45 minutes of break time and a 5-minute optional tutorial. Note that the amount of time available for breaks may be increased by finishing a block of test items or the optional tutorial before the allotted time expires.
There are approximately 9 hours in the test session on the second day. This day of testing includes a 5-minute optional tutorial followed by 180 multiple-choice items, divided into 6 blocks of 30 items; 45 minutes are allotted for completion of each block of test items. The second day also includes a 7-minute CCS tutorial. This is followed by 13 case simulations, each of which is allotted a maximum of 10 or 20 minutes of real time.
Multiple-choice Items. One-best-answer formats are used. Items may stand alone or may be grouped together as a set of 2 to 3 items. Some sets are considered sequential and function differently than other sets. It is important to study the descriptions in the USMLE Step 3 Sample Test Questions booklet. Test items present detailed clinical situations usually from the patient's perspective. The presentation may be supplemented by one or more pictorials or audio. Assessing the patient's situation in the context of his or her environment or family is an important element of many Step 3 questions.
Items with an associated pharmaceutical advertisement or scientific abstract are included in the examination. Each pharmaceutical advertisement or scientific abstract will appear as a 2- or 3-item set; you will see no more than 5 of these item sets in the examination.
During the time allotted to complete the test items in a block, you may answer the items in any order (excluding sequential item sets), review responses, and change answers. After exiting a block, no further review of items or changing of answers within that block is possible. Practicing with the multiple-choice items on the Web site will provide you with a realistic understanding of the computer interface and timing of the examination.
A table of normal laboratory values for frequently ordered laboratory tests, including standard international conversions, will be available as an online reference when you take the examination.
You will manage one case at a time. Free-text entry of patient orders is the primary means of interacting with the format. Buttons and check boxes are used for ordering a physical examination, advancing the clock, changing the patient's location, reviewing previously displayed information, and obtaining updates on the patient.
At the beginning of each case, you will see the clinical setting, simulated case time, and introductory patient information. Photographs and sounds will not be provided. Normal or reference laboratory values will be provided with each report; some tests will be accompanied by a clinical interpretation.
Purpose and Design of the Examination
The Step 3 examination devotes attention to the importance of assessing the knowledge and skills of physicians who are assuming independent responsibility for providing general medical care to patients. The first day of the Step 3 examination is referred to as Foundations of Independent Practice (FIP), and the second day is referred to as Advanced Clinical Medicine (ACM).
Day 1
Step 3 Foundations of Independent Practice (FIP)
This test day focuses on assessment of knowledge of basic medical and scientific principles essential for effective health care. Content areas covered include application of foundational sciences; understanding of biostatistics and epidemiology/population health and interpretation of medical literature; and application of social sciences, including communication and interpersonal skills, medical ethics, systems-based practice, and patient safety. This test day also includes content assessing knowledge of diagnosis and management, particularly focused on knowledge of history and physical examination, diagnosis, and use of diagnostic studies. This test day consists solely of multiple-choice questions and includes some of the newer item formats, such as those based on scientific abstracts and pharmaceutical advertisements.
Day 2
Step 3 Advanced Clinical Medicine (ACM)
This test day focuses on assessment of the ability to apply comprehensive knowledge of health and disease in the context of patient management and the evolving manifestation of disease over time. Content areas covered include assessment of knowledge of diagnosis and management, particularly focused on prognosis and outcome; health maintenance and screening; therapeutics; and medical decision making. Knowledge of history and physical examination, diagnosis, and use of diagnostic studies also is assessed. This test day includes multiple-choice questions and computer-based case simulations.
WE WILL EMPHASIZE THE FOLLOWING TOPICS IN OUR RAPID REVIEW 
Pediatrics
Dermatology
Hematology/Oncology
Multisystem Processes
Endocrinology
Renal
Pulmonology
Immunology/Rheumatology
Biostats/Ethics
Pharmaceutical Advertisement
Research Abstracts
Physiology
Patient Care: Management
Patient Care: Diagnosis
Communication/Professionalism/Systems-based Practice & Patient Safety
Behavioral Health
Pregnancy, Childbirth, Female Reproduction, and Breast
General Principles of Foundational Science
Immune System, Blood & Lymphoreticular System, and Multisystem Processes/Disorders
Behavioral Health
Nervous System & Special Senses
Skin & Subcutaneous Tissue
Musculoskeletal System
Cardiovascular System
Respiratory System
Gastrointestinal System
Renal/Urinary & Male Reproductive Systems
Pregnancy/Childbirth & Female Reproductive System & Breast
Endocrine System
Biostatistics & Epidemiology/Population Health & Interpretation of the Medical Literature
Social Sciences: Communication Skills/Ethics/Patient Safety

 

USMLE Step 3 Exam breakdown

The USMLE Step 3 is a two-day exam:

Day 1: Foundations of Independent Practice (FIP) determine's the student's knowledge of basic medical and scientific principles essential for effective health care.

7 hours long
approximately 240 MCQ's covered
Divided into six 60-minute sections, each containing approx. 40 items per block

Day 2: Advanced Clinical Medicine (ACM) evaluate's the student's ability to apply comprehensive knowledge of health and disease in the context of patient management and the evolving manifestation of disease over time.

9 hours
Approximately 180 MCQ's covered
Divided into six 45-minute sections, each containing approx. 30 items per block

Each CCS case is a dynamic, interactive simulation of a patient-care situation designed to evaluate your approach to clinical management, including diagnosis, treatment, and monitoring. The cases provide a means for observing your application of medical knowledge in a variety of patient care situations and settings over varying periods of simulated time. As simulated time passes, a patient's condition may change based on the course of the underlying medical condition(s), or your management, or both. Patients may present with acute problems to be managed within a few minutes of simulated time or with chronic problems to be managed over several months of simulated time.
The cases used in the CCS portion of the Step 3 examination are based upon a CCS examination blueprint. The blueprint defines the requirements for CCS examination forms. The CCS blueprint is used to construct CCS examination forms focusing primarily on presenting symptoms and presenting locations. Presenting symptoms are related to the USMLE Content Outline and include, but are not limited to, problems of the circulatory, digestive, renal/urinary, endocrine/metabolic, behavioral/emotional, respiratory, and reproductive systems. Presenting locations include the outpatient office, emergency department, inpatient unit, intensive care unit, and the patient's home.
Case Interface and Format
You will manage patients using the software on our website. Information about a patient's condition will be displayed on the computer screen. At the start of each case, you will receive a brief description of the reason for the encounter and the patient's appearance and status along with the vital signs and history. You must initiate appropriate management and continue care as the patient's condition changes over simulated time. Patient information will be provided to you in response to your requests for interval history and physical examination findings, tests, therapies, and procedures. Requests for interval history and physical examination automatically advance the clock in simulated time. To see results of tests and procedures and to observe effects of treatment, you must advance the clock in simulated time.
Physical examination should be requested if and when you would do the same with a real patient. You can begin management by selecting the desired components of a physical examination, writing orders before examining a patient, changing the patient's location, or advancing the clock in simulated time. If physical examination reveals findings that you believe render selected orders inappropriate, and the orders have not yet been processed, you can cancel those orders by clicking on the order and confirming the cancellation. At subsequent intervals of your choosing, you can also request interval histories, which are analogous to asking the patient, "How are you?"
You will provide patient care and management actions by typing on the order sheet section of the patient chart. The order sheet enables you to request tests, therapies, procedures, consultations, and nursing orders representing a range of diagnostic and therapeutic management options. It is also your means of giving advice or counseling a patient (eg, "smoking cessation," "low-fat diet," "safe-sex techniques"). The order sheet has a free-text entry
Note: You can place orders only in the order sheet section of the patient chart. You cannot place orders on any other section of the chart (ie, Progress Notes, Vital Signs, Lab Reports, Imaging, Other Tests, Treatment Record).
In some locations (eg, the office, the inpatient unit), there may be cases where a patient already has orders on the order sheet at the beginning of the case. In these situations, the patient's orders will be displayed on the order sheet (eg, "oral contraceptive") with an order time of Day 1 @00:00. You must decide whether to continue or cancel the orders as you deem appropriate for the patient's condition; these orders remain active throughout the case unless canceled.
You must advance the clock in simulated time to see results of tests and procedures, and to observe effects of treatment. After you enter and confirm all the orders you deem appropriate at a given time, you will see report times displayed on the order sheet. You must advance the clock to the indicated report times or the next time you wish to evaluate the patient in order to receive the study result and observe the effect of therapies. Note: In CCS numeric lab tests, normal ranges are included with the results; these normal ranges may differ slightly from those in the MCQ portion of the examination.
As simulated time passes, you might receive notification of change in a patient's condition through messages from the patient or the patient's family or from other health care providers if the patient is in a setting such as the hospital. You decide whether these messages affect your management plan.
Note that if a clock advance to a requested appointment time is stopped after reviewing results from processed orders, the requested appointment is canceled. Also note that if you advance the clock in simulated time and no results are pending, the case will advance to the next patient update or to the end of the case.
Cases end under different circumstances and after varying amounts of simulated and real time. A case will end when you reach the maximum allotted real time. Alternatively, a case may end when you have demonstrated your skills sufficiently. Encountering the Case-end Instructions screen before you think you are finished managing a patient does not necessarily mean you did something right or wrong. Once you are prompted with the Case-end Instructions screen, real time permitting, you will have a few minutes to finalize your orders and review the chart. At this point you can cancel orders and add new ones. Note that after receiving the Case-End instructions screen, you cannot order physical examination components, change the patient's location, order a follow-up appointment, or see the results of any pending tests. After finalizing patient care, you must select Exit Case to enter the final diagnosis and exit the case. If you use the entire real time allotted after the Case-end Instructions screen, you will not be able to enter a final diagnosis. Note: Diagnoses entered are not used in scoring your performance.
If a case has not ended and you feel you have finished management of the case, you can end it by advancing simulated time. Use the clock as you normally would to receive results of pending tests and procedures. Once there are no longer any pending patient updates, tests, or procedures, use the clock to advance simulated time until the case ends.
The Patient
Simulated patients may be from any age group, ethnicity, or socioeconomic background and may present with well-defined or poorly defined problems. Patients may present with acute or chronic problems, or they may be seeking routine health care or health maintenance with or without underlying conditions. Assume that each patient you are managing has already given his or her consent for any available procedure or therapy, unless you receive a message to the contrary. In the case of a child or an infant, assume the legal guardians have given consent as well.
Responsibilities of the Physician
In the simulation, you should function as a primary care physician who is responsible for managing each simulated patient. Management involves addressing a patient's problem(s) and/or concern(s) by obtaining physical examination results, diagnostic information, providing treatment, monitoring patient status and response to interventions, scheduling appointments and, when appropriate, attending to health maintenance screenings and patient education. You will manage one patient at a time and should continue to manage each patient until the end-of-case screen is displayed.
Assume that you are the primary care physician for each patient you manage. In this generalist role, you must manage your patient in both inpatient and outpatient settings. Sometimes this may involve management in several locations—initially caring for a patient in the emergency department, admitting the patient to the hospital, and discharging and following the patient in the outpatient setting.
You should not assume that other members of the health care team (eg, nurses, consultants) will write or initiate orders for you. Some orders (eg, "vital signs" at the beginning of a case and upon change of location) may be done for you, but you should not make assumptions regarding other orders. For example, orders usually requested to monitor a patient's condition, such as a cardiac monitor and pulse oximetry, are not automatically ordered. You are responsible for determining needs and for making all patient management decisions, whether or not you would be expected to do so in a real-life situation (eg, ordering IV fluids, surgical procedures, or consultations). If you order a procedure for which you are not trained, the medical staff in Primum cases will either assist you or take primary responsibility for implementing your request.
As in real life, consultants should be called upon as you deem appropriate. Typically, consultants are not helpful since computer-based case simulations are designed to assess your patient management skills. However, requesting consultation at appropriate times may contribute to your score. In some cases, it may be necessary to implement a course of action without the advice of a consultant or before a consultant is able to see your patient. In other cases, a consultant may only be helpful if called after you have obtained enough information to justify referring the patient to his or her care.
ALL GOLDUSMLE STEP3 SESSIONS WILL BE ONLINE OR LIVE IN PERSON
SCHEDULED CLASSES WILL RUN FROM
OUR 20 MEDICAL EXAM ROOM  FACILITY IS LOCATED AT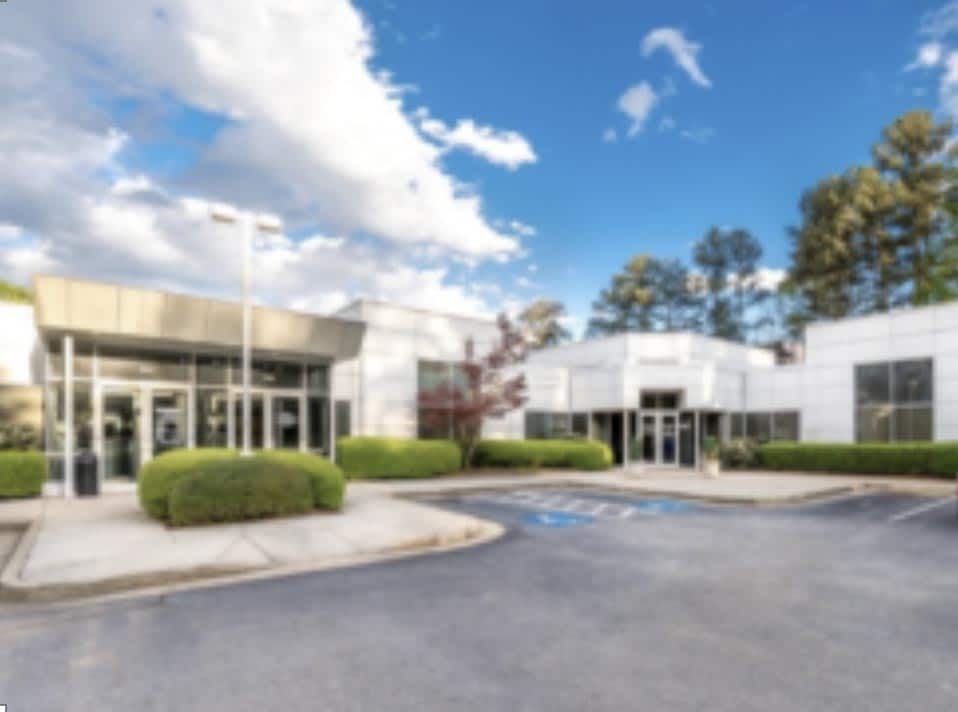 GOLDUSMLEREVIEW ATLANTA
1720 PHOENIX BOULEVARD
ATLANTA, GA 30349
medical suite 600
MEDICAL CENTER ACROSS THE STREET FROM
1 CROWN CENTER (1745 Phoenix boulevard)
GOLDUSMLE STEP 3 INTENSIVE RAPID REVIEW COURSES 

Click "Add to Cart" below, then Click on the Silver "Check Out" button on the right to pay as a guest as you don't need a Paypal account. 

RECOMMENDED NEARBY HOTELS AND LODGING:

A) Country Inn & Suites by Radisson, Atlanta Airport South, GA

$75  Night USMLE discount

5100 W Fayetteville Rd, College Park, GA 30349

1-(770) 991-1099

B) Best Western Plus Hotel & Suites Airport South

$79 Per Night USMLE discount

1556 Phoenix Blvd, College Park, GA 30349

Tele-1-(770) 996-5800

C)Holiday Inn Atlanta Airport South

4669 Airport Blvd, College Park, GA 30337

Tele-1-(404) 487-5000

Our Online LIVE INTERACTIVE USMLE step 3 sessions will take place via our virtual classroom

you will be sent a private link to your email to access the virtual classroom. 

For a FREE DEMO please add Skype ID goldusmlereview007

To register please fill out the registration form below: or call 1-866-446-5327:
ALL REGISTERED STUDENTS THAT HAVE MADE THE PAYMENT BELOW WILL RECEIVE AN ECONFIRMATION LETTER TO GAIN ACCESS TO OUR CENTER.

A) 2 DAY ONLINE GoldUSMLE step 3 practice Exams GoldUSMLE step 3 Simulated Saturday or Sunday exam- discounted to only $799 discounted from $799)
To PURCHASE a 1-day mock exam
Click "Add to Cart" below, then Click on the Silver "Check Out" button on the right to pay as a guest as you don't need a Paypal account. 

B) TO PURCHASE A 4 WEEKS ONLINE (FRI- 5pm-10pm, SAT 12- 8pm, SUN 2-10pm)-

GOLDUSMLE 4weeks ONLINE STEP 3 LIVE REVIEW PROGRAM

 FOR $950 discounted from $1350

C) TO PURCHASE A 8 WEEKS

ONLINE

(MON-FRI 9AM-4pm) GOLDUSMLE 8weeks STEP 3 LIVE REVIEW PROGRAM  

FOR $1699 discounted from $2099

Click "Add to Cart" below, then Click on the Silver "Check Out" button on the right to pay as a guest as you don't need a Paypal account. 

D) TO PURCHASE 13 WEEKS ONLINE GOLDUSMLE STEP 3 COURSE-Fri (5-9pm), Sat (12pm-8pm),Sun (2-10pm) WILL ONLY BE $1599 DISCOUNTED FROM $2299

Click "Add to Cart" below, then Click on the Silver "Check Out" button on the right to pay as a guest as you don't need a Paypal account. 

TESTIMONIALS

I scored high on my step 3 thanks to Goldusmle step 3review sessions. It is the perfect review for students that want to brush up the topics just before their exam. I was able to answer the questions on my real exam with a steady pace, and never had to hesitate for any question in each block. You have to be consistent when it comes down to the timing and GoldUSMLE review helped me develop the CCS skills necessary to do well on the modules, and the MCQ review was fantastic. -Dr. Emilia B.  

I decided to try GOLDUSMLE step 3 online classes and it was the best choice I made. At Goldusmle, I was able to understand why things worked the way they did instead of memorizing a bunch of random facts. Thanks to Dr. Thomas' teaching style and the tutors' 1-on-1 attention, I passed not only Step 3 but also matched into the program that was close to my home ! GoldUSMLE is the reason I continued medical school and became a doctor.  -Dr. Evan D.

Please accept my sincere THANKS to Dr. Thomas and the entire GoldUSMLE step 3 team. It really was a wonderful experience for me and was definitely worth it!
I thoroughly enjoyed the online review sessions, they were very convenient especially with this COVID situation.     -Dr. Maria D.

Thank you, Dr. Thomas and staff for all your support and help during what was the most challenging and emotionally trying time for me with the COVID 19 pandemic I was forced to stay home, thank god I was able to learn from you guys.. You gave me the courage to continue and tools to know how to do so. I am happy to say I scored higher than my practice tests on my step 3 exam and I look forward to doing the practice residency interview training with you guys.      -Dr. Ajay J.

Two of my best friends took the USMLE Step 3 at GoldUSMLE online sessions. One has passed and the other is waiting for her results. Every time I have the chance to speak to them they tell me how wonderful the program is. I never considered taking a review until 3 weeks ago. I studied on my own and passed Step 2 Then I started studying for Step 3 but something happened & my world flipped upside down – My mother died. Now I can't even look at a book and my concentration is completely gone. I feel confident that your program would help me move forward with my study plans and helped me focus despite the tragedy I experienced.             -Dr. Mark S.

I have a student who just came back from your program. She said "I learned tremendous amount in a short period of time!!" This is great! I have been telling students about the program for the MCQs and the CCS . They are always energetic about how to best prepare for the step3. -Dr. Lyam C.

I had a lot of things going on in my life that were preventing me from studying well. I couldn't make any progress. I tried 2 other review courses which turned out to be a waste of time and money. When I heard about GoldUSMLE I was hesitant because I had already spent a fair amount of money. I felt I had few options left and decided to try it because of the small class size and the access to the staff & Dr. Thomas.  I was hopeful with the first week and by the second week I had my confidence back. Dr. Thomas' methodology really clicked for me, and he really nailed it when it came to my hang-ups and the staff was always patient & kind. Long story short, I am now in my first year of residency doing well. -Dr. Parvathy S.

Thank you so much for your encouraging words and support. You helped me through the most challenging experience of my life. You gave me the tools that I needed to make it and I know I have what it takes to get through my step 3 exam. I will miss all of the staff at GoldUSMLE. I consider you my friends. -Dr Danielle M.

Thanks to all for reminding me to have confidence in myself. Without Dr. Thomas and his staff, I would not have had the confidence to do well & pass my exam. I will take your influence & powerful concepts with me! Love this program & everyone in it!       -Dr. Daniel S.

I had such a positive experience at GoldUSMLE. I have wanted for years to see all the information I have been exposed to in my medical education presented in a cohesive way that would allow me to understand it rather than just simply memorize it. The staff was so friendly, and I could not think of a better place or better people to spend several weeks with. Dr. Thomas was easily the best teacher I have had throughout my years in medical training, and thanks to him I now understand core physiological principles that will allow me to reason through problems. Best of all, I am excited about my education now! Thanks so much to GoldUSMLE and all the staff for a stellar program and experience!   -Dr L .Liu

Thanks again for all the help when I was there. GoldUSMLE is a great program and I have recommended it to my friends. I felt a lot more confident after all the step 3 classes and my test taking skills are at an all time high as it has never been better. It was also very helpful to have the tutors point out where I had problems, it helped me know where to focus. I am still waiting for my results and Im confident that I passed. -Dr. Kimberly S.