PASS YOUR STEP2CK ON YOUR FIRST ATTEMPT
**For FREE DEMO please add Skype ID goldusmlereview007
Schedule of Available USMLE Step 2 CK ONLINE OR LIVE WORKSHOP Dates & Pricing
4 WEEKS (20 sessions) MONDAY- FRIDAY (5PM-10PM EST)
4 weeks (20 sessions)
Nov 29-Dec 24 2021
Dec 6-Dec 31 2022
Jan 3- Jan 28 2022
Jan 10- Feb 4 2022
Jan 17-Feb 11 2022
Jan 24-Feb 18 2022
Jan 31-Feb 25 2022
Feb 7-Mar 4 2022
Feb 14-Mar 11 2022
Feb 21-Mar 18 2022
Feb 28-Mar 25 2022
6 WEEKS (30 sessions) MONDAY- FRIDAY (5PM-10PM EST)
6 weeks (30 sessions)
Nov 29- Jan 7 2022
Dec 6-Jan 14 2022
Jan 3-Feb 11 2022
Jan 10-Feb 18 2022
Jan 17-Feb 25 2022
Jan 24-Mar 4 2022
Jan 31-Mar 11 2022
Feb7-Mar 18 2022
Feb 14-Mar 25  2022
Feb 21-April 1 2022
Feb 28-April 8 2022
8 WEEKS (40 sessions) MONDAY- FRIDAY (5PM-10PM EST)
8 weeks (40 sessions)
Nov 29- Jan 21 2022
Dec 6-Jan 28 2022
Jan 3-Feb 25 2022
Jan 10-Mar 4 2022
Jan 17-Mar 11 2022
Jan 24-Mar 18 2022
Jan 31-Mar 25 2022
Feb7-April 1 2022
Feb 14-April 8 2022
Feb 21-April 15 2022
Feb 28-April 22 2022
12 WEEKS (60 sessions PREP)MONDAY- FRIDAY (5PM-10PM EST)
12 weeks (60 sessions)
Nov 29- Feb 18 2022
Dec 6-Feb 25 2022
Jan 3-Mar 25 2022
Jan 10-Apr 1 2022
Jan 17-Apr 8 2022
Jan 24-Apr 15 2022
Jan 31-April 22 2022
Feb7-April 29 2022
Feb 14-May 6 2022
Feb 21-May 13 2022
Feb 28-May 20 2022
Get Access to our Live & Online Step 2 CK Prep Course-
4 WEEKS STEP2CK ONLINE
INTERACTIVE USMLE STEP 2 CK ONLINE SESSIONS
MONDAY- FRIDAY (5PM-10PM EST)
Discounted to only $1150
Discounted from $2299
6 WEEKS STEP2CK ONLINE
INTERACTIVE USMLE STEP 2 CK ONLINE SESSIONS
MONDAY- FRIDAY (5PM-10PM)
Discounted to only $1399
Discounted from $2799
8 WEEKS STEP2CK ONLINE
ONLINE INTERACTIVE USMLE STEP2 CK SESSIONS
MONDAY- FRIDAY (5PM-10PM)
Discounted to only $1650
Discounted from $3299
12 WEEKS STEP2CK ONLINE
12 WKS USMLE STEP 2 CK SESSIONS
MONDAY- FRIDAY (5PM-10PM)
Discounted to only $2599
Discounted from $5199



4 WEEKS LIVE IN PERSON
CENTER PREP CK SESSIONS
MONDAY- FRIDAY (5PM-10PM)
Discounted to only $1399
Discounted from $2799
6 WEEKS LIVE IN PERSON
INTERACTIVE USMLE STEP 2 CK SESSIONS
MONDAY- FRIDAY (5PM-10PM)
Discounted to only $1600
Discounted from $3200
8 WEEKS LIVE IN PERSON
INTERACTIVE USMLE STEP 2 CK SESSIONS
MONDAY- FRIDAY (5PM-10PM)
Discounted to only $2250
Discounted from $4499
12 WEEKS LIVE IN PERSON
CENTER PREP CK SESSIONS
MONDAY- FRIDAY (5PM-10PM)
Discounted to only $3250
Discounted from $6500
The USMLE Step 2 CK is a 9 hours long exam which is divided into 8 blocks. Each block consists of 46 questions to be done in 1 hour. USMLE Step 2 passing score is 209. The questions are arranged randomly and the candidate must have a strong command over all subjects.
The questions included in USMLE Step 2 CK follow single best answer and single answer matching formats. The questions center upon diagnosis and treatment of different diseases. Step 2 CK questions sample and remembered questions are easily available on different websites.
Our live and online USMLE Step 2 CK prep course provides a study plan to students from all around the globe to pass their step 2 CK exam with high scores.
USMLE Step 2 CK Scheduling, study plan, Prometric practice test scheduling, passing score on first attempt, resources, notes, books, USMLE tutors, tips, Question bank sets, practice tests, and clinical cases. Sign up today for our live and online Step 2 CK Classes.
Step 2 CK exam is an analysis of the student's ability to utilize clinical knowledge for providing patient care in a supervised set-up. The test content is centered around the physician's task and disease analysis. It is usually taken by students in the fourth year of their medical school.
Students from U.S medical schools and students from medical schools out of the U.S / Canada can contact us for their registration help and assistance by passing on the first attempt. After registration, we will guide you on how to contact the USMLE step 2 CK Prometric test centers to finalize your exam scheduling.
Step 2 CK - LIVE OR ONLINE Prep Course, Review Course and Questions (2020 GOLD CK Qbank)
USMLE Step 2 CK Study Plan: Tips, Tutors, Questions, and Practice Tests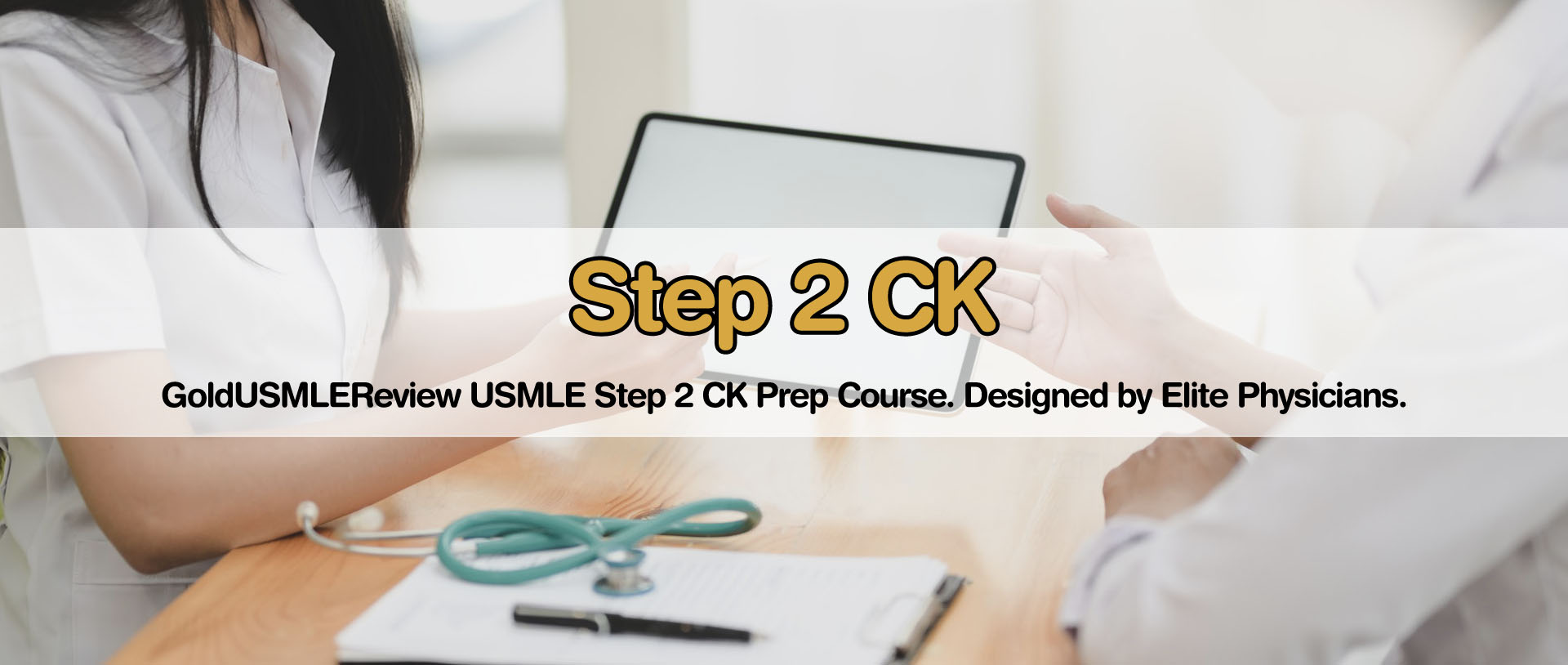 USMLE Step 2 CK Score, Experience and Practice Exams
(All ONLINE classes will occur in a virtual classroom, you will be sent a private link to your email to join).
(All Live USMLE STEP2CK workshops will occur either in the Atlanta GoldUSMLE center or the Houston GoldUSMLE center in the USA)

With a strong emphasis on identifying KEYWORDS in case vignettes GoldUSMLE review will help you attain your desired test score. Our experienced GoldUSMLE faculty have several years of teaching experience in the field and will help bring out the best in you for your USMLE exam.  The increasing difficulty matching in today's healthcare environment, just passing the Step 2 CK is not enough.  Students must strive to earn top scores on their exam in order to distinguish themselves from competing students during the match. Program Directors mainly have a cutoff test score point when it comes offering interviews to candidates or placing them on rank order lists.  By taking the GOLDUSMLE's  Online Step 2 CK Preparation Program, you will master the skills required to pass the exam and, more importantly for matching purposes, obtain a top score.  By taking the GOLDUSMLE Online Step 2 CK Preparation Program you will master the skills required to pass the exam and score high on your first attempt, thereby guaranteeing that your time, money, and investment in your future was not wasted away.
Knowing the difficulties faced by future physicians, we have created a comprehensive and affordable Online and Offline Step 2 CK Preparation Program designed specifically to assist you in passing and achieving a top score on the exam in order to obtain the residency of your dreams.
Most of the students prefer USMLE Step 2 CK online Live In person classes before they attempt the actual exam. USMLE Step 2 CK practice tests are an efficient way to remember all signs and symptoms related to a particular medical condition.
The USMLE Step 2 CK practice exam is an effective way to identify your weakness. Therefore, you should take the exam containing sample questions at least two months before your Step 2 CK exam.
USMLE Step 2 CK cases emphasize on health promotion and disease prevention and are administered as multiple choice questions.
Step 2 CK Tips and Secrets: How to Study
Here are a few tips and secrets for passing Step 2 CK.
Better to get it done earlier in the fourth year
Study hard during clerkship
Design a proper study plan according to the time you have for preparation.
USMLE Step 2 CK LIVE and ONLINE Classes
Our GOLDUSMLE Step 2 CK live and online classes enables you to master difficult clinical situations and still remain confident in your management approach. We provide these live classes for students from USA (New York, Florida, Georgia, Massachusetts, Chicago, Pennsylvania etc) who can attend our workshops that are held in either Atlanta or Houston GoldUSMLE center. Whereas Online classes are for students from USA, Canada, India, China, Europe, Australia, Dubai, Asia, Africa, in short the rest of the world.
Many students in preparation for Step 2 CK feel the key to mastering the exam is through algorithms of management.  This could not be further from the truth and would be a dangerous interpretation of how to prepare for the board exams.  Students are also taught concepts, retention techniques, clinical thinking, and not rote memorization. We provide everything a student needs to succeed and pass the USMLE Step 2 with high scores.
In order to direct the correct test to rule-in or rule-out a disease, you must first derive a set of differentials.  These differentials are a derivative from your basic science understanding.  Here at GoldUSMLE we ensure you have a concrete understanding of clinical approach and how it applies to the clinical world.  This will ensure correct management decisions are made in each and every case through identification of KEYWORDS in CASE VIGNETTES.
Covered content includes, but not limited to:
Internal Medicine, Obstetrics/Gynecology, Surgery, Psychiatry, Pediatrics, and Preventive Medicine
1. Internal Medicine
2. Surgery
3. OBGYN
4. Psychiatry/Behavioral
5. Pediatrics
6. High-yield bullet points
7. GOLDUSMLE Questions  Copyrighted question coverage
8. USMLE test-taking strategy
9. Detailed USMLE preparation strategy (how to dissect and analyze questions, how to study effectively/efficiently, and how to put all the pieces together in order to achieve your maximum potential)
Step 2 CK vs CS: Best Resources and Preparation Course
Step 2 CK (Clinical Knowledge) tests the candidates for clinical knowledge and the Step 2 CS (Clinical Skills) determines their potential to utilize their clinical knowledge in simulated patient encounters.
Step 2 CK is based on Multiple Choice Questions while in Step 2 CS students are judged for their communication skills, English proficiency and Clinical Encounter capabilities.
We provide the best resources for USMLE Step 2 CK that includes books, notes, Qbanks, flash cards and questions that help students to score high in their exams.
Gold USMLE Review offers live and online USMLE Step 2 CK preparation courses for the candidates from USA, Canada, India, China, Europe, Asia and the rest of the world. No matter if you are from New York, Texas, Georgia, Florida, Massachusetts or away from USA, you can signup for our online classes that will save you traveling time and hotel costs.
USMLE Step 2 CK Prep Course is a 4-8 week comprehensive study guideline for students who want to pass their USMLE exams with high grades. After USMLE Step 2 ck Review Course you will be able to appear in Step 2 CK exam with confidence.
The live and online lectures are taught in a very interactive manner. This means that students are inspired to openly ask questions.  This removes the repetitive nature of most programs and their passive learning style.
COURSE STRUCTURE:
Lectures are M-F, from approx.MONDAY- FRIDAY (10AM-3PM) EST followed by tutoring and drills with plenty of time left over for self-study.  LIVE WORKSHOPS IN ATLANTA AND HOUSTON Facilities closes by 10pm. Saturday classes are from MONDAY- FRIDAY (5PM-10PM EST)
Classes have a lunch break, or restroom/water breaks
INCLUDED SERVICES: (Online or LIVE STEP2CK workshop options
(4 week/6 week/8 week/12 week sessions)
20 sessions- 4 weeks LIVE OR ONLINE course
30 sessions- 6 weeks LIVE OR ONLINE course
40 sessions- 8 weeks LIVE OR ONLINE course
60 sessions-12 weeks LIVE OR ONLINE course
NBME practice exams
Live Lectures
Group Sessions
GoldUSMLE copyrighted Daily Practice Question Sets Analysis
One-on-One Tutoring Sessions
Step 2 test-taking skill sessions
Unlimited use of the study area and computer lab (during LIVE center hours 10am-7pm)
Live sessions for STEP2CK will take place in our GoldUSMLE Houston GoldUSMLE center.
Online sessions will be conducted via video conference for FREE DEMO please add Skype ID goldusmlereview007
LIVE CENTER PREP -HOUSTON GOLDUSMLE CK workshop will be conducted at
416 N SAM HOUSTON PARKWAY EAST,
HOUSTON, TEXAS 77060
MEDICAL SUITE 416E
https://www.google.com/maps/place/Goldusmlereview/@29.9374956,-95.3980257,17z/data=!3m1!4b1!4m5!3m4!1s0x8640c9e3d3e4ac67:0xa03ae7ed89a9c210!8m2!3d29.937491!4d-95.395837
USMLE Step 2 CK Format, High Yield Notes, Qbank and Flashcards
In our step 2 ck review course, we explain each and everything in details. What is the format of the exam? How many questions it contains? Passing score needed etc.
As explained earlier, the USMLE Step 2 CK is a 9 hours long exam which is divided into 8 blocks. Each block consists of 46 questions to be done in 1 hour. USMLE Step 2 passing score is 209. The questions are arranged randomly and the candidate must have a strong command over all subjects.
You will find plenty of preparation notes for CK Step 2 from us. USMLE Step 2 secrets, Tips, Qbanks, flashcards and notes presented in the Q and A format. Our notes contains diagnosis, treatment and management strategies for solving the vignette style Step 2 exam.
You will receive Gold USMLE Step 2 CK high yield notes from us when you signup for our USMLE Step 2 CK Prep Course. These notes are concise and very helpful when used along with the Qbank. A must use preparatory material to be used one week before exams.
Our Gold USMLE Qbank has more than 2,000 USMLE Step 2 CK practice questions.
Our Online LIVE INTERACTIVE USMLE step 2CK sessions
(with virtual classroom + flexible START AND END DATES)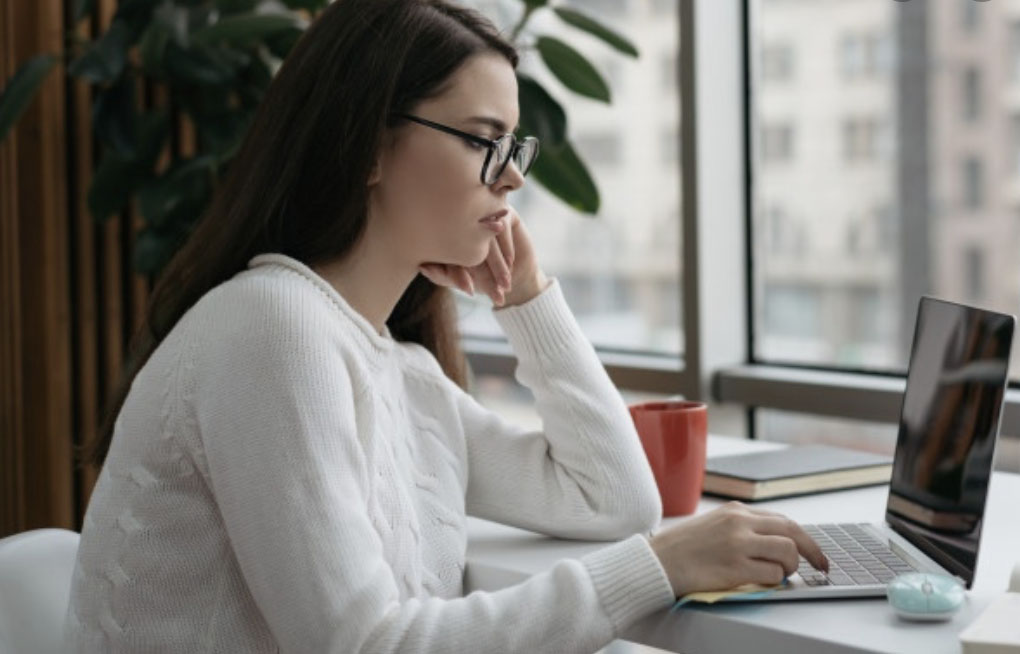 ONLINE RAPID REVIEW USMLE STEP 2CK Examination Course Content for FREE DEMO please add Skype ID goldusmlereview007
USMLE STEP 2CK Examination Course Content Step 2 CK includes test items in the following content areas:
Internal Medicine
Obstetrics and Gynecology
Pediatrics
Preventive Medicine
Psychiatry
Surgery
Other areas relevant to provision of care under supervision
Most Step 2 CK test items describe clinical situations and require that you provide one or more of the following:
a diagnosis,
a prognosis,
an indication of underlying mechanisms of disease,
the next step in medical care, including preventive measures.
Normal Conditions and Disease Categories
Normal growth and development and general principles of care
Individual organ systems or types of disorders:
Immunologic disorders
Diseases of the blood and blood-forming organs
Mental disorders
Diseases of the nervous system and special senses
Cardiovascular disorders
Diseases of the respiratory system
Nutritional and digestive disorders
Gynecologic disorders
Renal, urinary, and male reproductive systems
Disorders of pregnancy, childbirth, and the puerperium
Disorders of the skin and subcutaneous tissue
Diseases of the musculoskeletal system and connective tissue
Endocrine and metabolic disorders
Testimonials for USMLE Step 2 CK
GOLDUSMLE STEP2CK TESTIMONIAL FROM DR. BECKY G
Dr. Thomas' high yield review for the USMLE step 2 CK was very elaborate and on point, he covered all of the topics for my exam and pushed me to be productive each day. We did questions together each day and he helped me identify my weak areas and made all of my weak areas my strengths. I strongly recommend this review and it was the most affordable crash course for the STEP 2 CK exam.  His effort and strong will are unmatched and I have never seen such a dedicated medical professor like him. "
-Dr Antonios V
University of Texas SOM
"Staff was very friendly and nice at GoldUSMLE, review was well organized and structured properly. I scored over 240 on my USMLE step 2 CK exam. Excellent, well thought out and well designed. This is a MUST-HAVE review program for anyone aspiring for USMLE.  Being a part of this program was most definitely a breath of fresh air.  It was not only the best prep program I have ever attended, but was also incredibly helpful in expanding my intellect.  What makes this program so unique and special is its personalized and structured approach, which let me explore my weaknesses and strengthen the same.  The instructors were very patient and encouraging throughout, making it an incredible learning experience. Looking forward to coming back for my Step 3 classes."
-Dr Barbera O.
"My biggest problem was understanding the surgical protocol obgyn protocol biostats and psychiatry. GoldUSMLE helped strengthen me in all these components.  Dr. Thomas helped me how to tackle questions, time management, and understanding of this whole exam.  He guided me through the entire process until the day before my exam.  His useful tips got me through my exam day.  Her thorough review helped me a lot to recall things during my test.  With his help I successfully passed step 2CK."
-Dr. Lara F.
"Much gratitude to the GoldUSMLE review for the help and guidance I received while preparing for Step 2CK. Their Step 2CK online  course is simply amazing and I would not have passed my exam without it. I failed the Step 2CK after using DIT, Boards and Beyond, First Aid and UWorld. Those resources were all pretty much the same thing and had no foundation which is something I desperately needed coming from a Caribbean medical school. A friend took the GoldUSMLE and did great with them so I gave it a try as well and I am so thankful to them for all of their advice, help, and amazing course lectures"
-Dr. Manuel P.
"Due to the travel restrictions I was unable to come to the Step 2CK course in Atlanta but thankfully they were able to switch me to the Step 2CK online  program, it was fantastic. I really felt as if I attended the actual course in person. I took an NBME exam that I took before the first day of class and the score was very low even though I took Kaplan before which was required by my school. I really wish to thank  the GoldUSMLE instructor, staff, and materials enough… It's like comparing apples to oranges to the other review materials I used before. The instructor was the real deal because he's extremely knowledgeable and he has a way of explaining things in a way that allows you to fully understand the Step 2CK material. The course itself is a very structured environment and they include fun games to make a difficult learning process fun and much easier. After my course my NBME exam score shot up 47 points and I couldn't be happier. Hopefully I can take the Step CK soon because I now have the confidence and ability to do so thanks to the GoldUSMLE."
-Dr Marco A.
"Thank God for technology. I was scheduled to come to Houston for the Step 2 CK live course but due to the travel restrictions unfortunately I wasn't able to travel. I knew I had to continue to prepare and knowing myself I had to be in a structured environment which was the reason why I was planning to attend the live class. Thankfully the GoldUSMLE review has set up a live streaming of their class in Houston! It's an absolute life saver. I just finished my four week course and I am so impressed. It absolutely felt like being in the classroom. I honestly didn't miss out on anything by not being in Houston. I had to log in every day at a specific time when the class started, I was following all the same materials that the live students did but I the one thing the live student couldn't do that I did was to attend the course in my pajamas hahaha. This was truly a life saver and I highly recommend it to everyone preparing for the Step 2CK especially those that can't travel! Thank you and stay safe everyone!"
-Dr Fatima S.
"In my opinion, GoldUSMLE is the way to go.  Other sources do help with content knowledge and have a lot of books and resources but that's it.  You don't get the focused, INDIVIDUALIZED, review that is necessary for you to succeed.
GoldUSMLE is a great prep program if you're interested in a focused and more individualized approach to studying for your USMLE Step exams.  I am a detail-oriented individual with a lot of knowledge, however, I did not know how to focus that knowledge on exams.  I often choose detailed answers when they are looking for commonly tested topics. GoldUSMLE reviews all the details necessary to be successful on the exam, but They make sure to tell you what you need to know, and for me, they were extremely helpful with test taking skills!!! I improved my score from the original assessment to actual test over 25 points. I also finished blocks with 10-15 minutes left because I was confident in the answers. I picked and moved on. Even on the exam! It was crazy how well I improved and how easy the questions were after opening my eyes to how to take the test.   I am forever indebted to them for helping me be successful on my step 2ck as I have graduated Med school and well on my way to securing a residency position!!
At the end of the day if you want content knowledge any program will work, but if you want someone to understand and point out your strengths and weaknesses and work with you to improve those strengths and eliminate weakness GoldUSMLE is the way to go!!"
-Dr Peter S.
"The program is well organized, lecture notes are clear and concise, and all the instructors are very knowledgeable about their material. The strength of the program is clearly Dr. Thomas' personalized approach to each student coupled with a genuine desire to help students reach their maximal potential. He is a very dedicated and caring instructor who was able to create a clear study plan, academic support and help with logistics for test day. I would highly recommend the program to anyone who is interested in either step 1 or step 2 preparation. Ive taken both courses and have done well thanks to them"
-Dr. Emilee D.
"Thank you so much for all your kind help throughout this experience, it has truly been a pleasure working with GoldUSMLE.  Dr. Thomas and staff are excellent instructors who were able to give personalized attention, thus enhancing my learning experience.  Both Step 2 CK and CS Live review programs were conducted at a very high level of professionalism. I was able to solidify my medical knowledge and definitely feel more confident going into my exams.
I would highly recommend GoldUSMLE to others looking to prepare for their USMLE Exams."
-Dr Mark G.
"I scored 245 on my USMLE step 2 CK exam and I would like to thank the Goldusmle review program for all of their help. Dr. Thomas was an excellent instructor! Not only did he keep me on track but also gave me the tools and support that I needed to successfully pass Step 2 CK.  He has unparalleled work acumen, his strongest attribute is his enthusiasm and commitment to the learning process.  I would gladly recommend him to my peers."
-Dr Henry R.
" My score went up over 50 points from my NBME and I am glad I decided to take the GoldUSMLE CK course. I found Dr. Thomas's organized and planned study strategy work best for me.  He was very patient with me as English not being my language but his consistent encouragement made it possible for me to overcome my fear of Step 2 CK..  I passed successfully and am now doing a residency in internal medicine."
-Dr Matthew K.