enroll
For Customer Service: call 1-832-836-1330
Register Today
Please fill out the registration form below, then make your credit card/debit card payment below, we will attach the payment to the registration form you fill out. You will receive an Econfirmation email along with the payment receipt, to follow up please
CALL 1-866-446-5327 to Register
Houston Gold CS Workshop-(**Note-Same teaching faculty in Houston and Atlanta GoldUSMLE centers)
HOUSTON GOLDCS WORKSHOPS
2019- 2020 Hou 3days
Note-All practice exams occur every Sunday and Tuesday at 10am during the listed available course dates, the available course dates are listed clearly on the Atlanta and Houston Goldusmle webpages
2019
Nov 15-17 2019
Dec 6-8 2019
2020
Jan 3-5 2020
Jan 31-Feb 2 2020
Feb 21-23 2020
March 20-22 2020
April 10-12 2020
May 1-3 2020
May 22-24 2020
June 5-7 2020
June 26-28 2020
July 10-13  2020
Aug 28-31 2020
Sept 18-21 2020
Oct 9-12 2020
2019-2020 Hou 4days
Note-All practice exams occur every Sunday and Tuesday at 10am during the listed available course dates, the available course dates are listed clearly on the Atlanta and Houston Goldusmle webpages
2019
Nov 15-18 2019
Dec 6-9 2019
2020
Jan 3-6 2020
Jan 31-Feb 3 2020
Feb 21-24 2019
March 20-23 2020
April 10-13 2020
May 1-4 2020
May 22-25 2020
June 5-8 2020
June 26-29 2020
July 10-13  2020
Aug 28-31 2020
Sept 18-21 2020
Oct 9-12 2020
2019-2020 Hou 5days
Note-All practice exams occur every Sunday and Tuesday at 10am during the listed available course dates, the available course dates are listed clearly on the Atlanta and Houston Goldusmle webpages
2019
Nov 15-19 2019
Dec 6-10 2019
2020
Jan 3-7 2020
Jan 31-Feb 4 2020
Feb 21-25 2020
March 20-24 2020
April 10-14 2020
May 1-5 2020
May 22-26 2020
June 5-9 2020
June 26-30 2020
July 10-14  2020
Aug 28-Sept 1 2020
Sept 18-22 2020
Oct 9-13 2020
Our Houston GoldUSMLE center is located at 
Address- 416 N Sam Houston Parkway E, Houston, Texas 77060
We are located in suite 416E and we are located within walking distance to the real test center and Red Lion Inn hotels 
Empathy Preparation:  A Communication Instructor explains how to display Clinical Empathy.  You will learn the Basic Understanding of Empathy for both Adult and Pediatric encounters.  After the discuss you will practice your skills.
Full Day Practice Examination with Several Standardized Patients Encounters in a medical-clinic environment. Each examination room is fully-equipped with all medical instruments, a stool, and an examination table – to prepare you for the actual exam.
Computer generated announcements with time lines similar to what you will experience in the actual CS exam.
Examination Proctor – to oversee the exam.
Video monitored exam by Staff Physicians.
Physician-evaluated and graded Patient Notes on 100% of your cases
Multiple Unique Encounters – including phone encounters
Encounters with Challenging Emotions and Questions
Standardized Patient will provide you with 1-on-1 individualized feedback
Receive individualized feedback on 100% of your cases
Receive written feedback on all your cases.
Feedback by a Staff Physician – all of your encounters
Detailed Statistical Analysis – at the completion of the exam showing your improvements in each assessed area compared to your Diagnostic Exam.
Discussion of Test Results – individualized for each student via one-on-one interaction with our Staff Physicians. [Recommendations are made for further improvements].
Data Gathering and Data Interpretation:  The morning is devoted to understanding how to approach various cases and what Physical Examination should be completed for each case.


Review Clinical Knowledge related to Patient encounters.
Review of Complex Cases: Blank Doorway,Rape, Domestic Violence, Child Abuse, Depression, Hallucinations etc.
Practice Communication Skills from specific areas of your weaknesses with Communication Instructor and/or Standardized Patients.  You are given specific scenarios that may pose a challenge for you in the actual examination and you practice the Interview, Closure, Counseling, and Challenging questions.
Focused and Individualized assignments are given based on deficiencies seen during encounters and examination performance.
Patient note assignment given
Clinical Empathy Skills practiced with various scenarios.

After class study instructions – given by our Physicians.
Patient Note assignments discussed.
Student-Instructor Wrap-up – at the conclusion of each Workshop each student is given direct access to the Physician Instructor.
***EVERY GOLDUSMLE STEP2 cs workshop will consist of at least 1-2 Simulated 12 case Mock Exam. Please make your payment below and fill out the Registration Form above, we will attach your registration to your payment receipt and you will be sent a Econfirmation email with your receipt.
ALL REGISTERED STUDENTS THAT HAVE MADE THE PAYMENT BELOW WILL RECEIVE A GOLDEN TICKET AND ECONFIRMATION LETTER TO GAIN ACCESS TO OUR CENTER
ATLANTA GOLDCS WORKSHOPS
Note-All practice exams occur every Sunday and Tuesday at 10am during the listed available course dates, the available course dates are listed clearly on the Atlanta and Houston Goldusmle webpages
ATL 2019-2020
3 Days
2019
Nov   1-3
Nov 22-24
Dec 13-15
2020
Jan 17-19
Feb 14-16
March 6-8
March 27-29
April 3-5(FULL)
April 24-26
May 15-17
June 12-14
July 10-12
July 24-26(FULL)
August 14-16
Sept 11-13
Oct 2-4
Oct 23-25
ATL 2019-2020
4 Days
2019
Nov   1-4
Nov 22-25
Dec 13-16
2020
Jan 17-20
Feb 14-17
March 6-9
March 27-30
April 3-6(FULL)
April 24-27
May 15-18
June 12-15
July 10-13
July 24-27(FULL)
August 14-17
Sept 11-14
Oct 2-5
Oct 23-26
ATL 2019-2020
5 Days
2019
Nov   1-5
Nov 22-26
Dec 13-17
2020
Jan 17-21
Feb 14-18
March 6-10
March 27-31
April 3-7(FULL)
April 24-28
May 15-19
June 12-16
July 10-14
July 24-28(FULL)
August 14-18
Sept 11-15
Oct 2-6
Oct 23-27
Our Atlanta GoldUSMLE center is located at:
1720 Phoenix Boulevard, College Park, Georgia 33049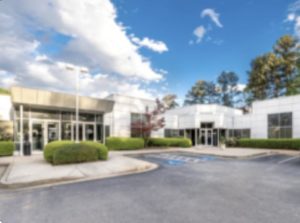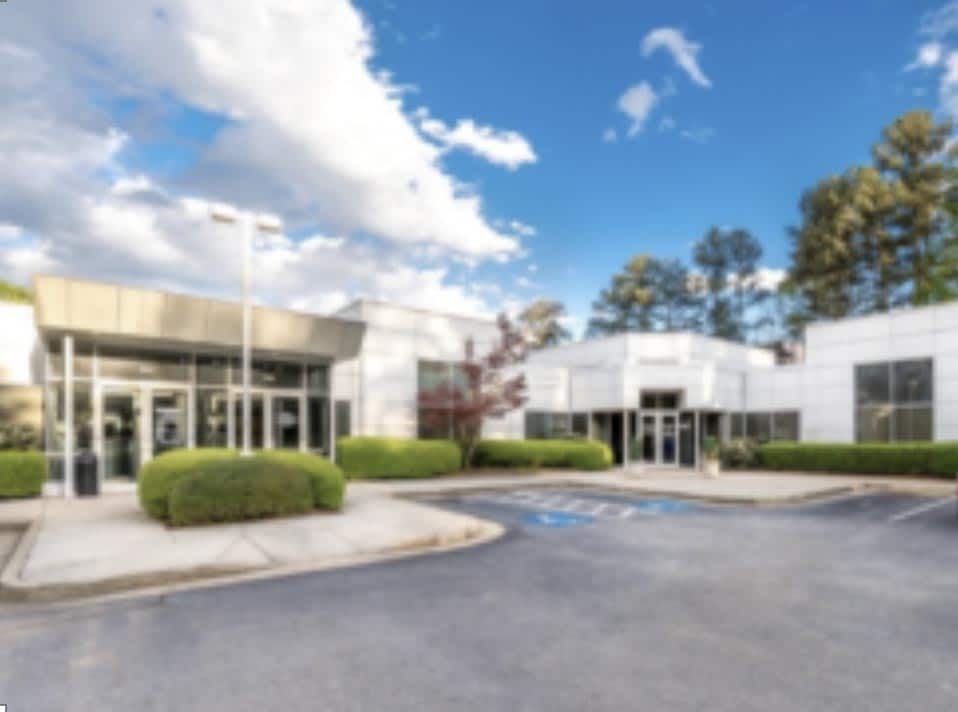 We are located at suite 600 we are within walking distance to the real CSEC center in Atlanta and we are minutes away from the Hartsfield- Jackson Atlanta International Airport.
Our GoldUSMLE step 2 CS review covers all of the following:
Empathy Preparation: A Communication Instructor explains how to display Clinical Empathy. You will learn the Basic Understanding of Empathy for both Adult and Pediatric encounters. After the discuss you will practice your skills.
Full Day Practice Examination with Several Standardized Patients Encounters in a medical-clinic environment. Each examination room is fully-equipped with all medical instruments, a stool, and an examination table – to prepare you for the actual exam.
Computer generated announcements with time lines similar to what you will experience in the actual CS exam.
Examination Proctor – to oversee the exam.
Video monitored exam by Staff Physicians.
Physician-evaluated and graded Patient Notes on 100% of your cases
Multiple Unique Encounters – including phone encounters
Encounters with Challenging Emotions and Questions
Standardized Patient will provide you with 1-on-1 individualized feedback
Receive individualized feedback on 100% of your cases
Receive written feedback on all your cases.
Feedback by a Staff Physician – all of your encounters
Detailed Statistical Analysis – at the completion of the exam showing your improvements in each assessed area compared to your Diagnostic Exam.
Discussion of Test Results – individualized for each student via one-on-one interaction with our Staff Physicians. [Recommendations are made for further improvements].
Data Gathering and Data Interpretation: The morning is devoted to understanding how to approach various cases and what Physical Examination should be completed for each case.
Review Clinical Knowledge related to Patient encounters.
Review of Complex Cases: Blank Doorway,Rape, Domestic Violence, Child Abuse, Depression, Hallucinations etc.
Practice Communication Skills from specific areas of your weaknesses with Communication Instructor and/or Standardized Patients. You are given specific scenarios that may pose a challenge for you in the actual examination and you practice the Interview, Closure, Counseling, and Challenging questions.
Focused and Individualized assignments are given based on deficiencies seen during encounters and examination performance.
Patient note assignment given
Clinical Empathy Skills practiced with various scenarios.
After class study instructions – given by our Physicians.
Patient Note assignments discussed.
Student-Instructor Wrap-up – at the conclusion of each Workshop each student is given direct access to the Physician Instructor.
***EVERY GOLDUSMLE STEP2 cs workshop will consist of at least 1-2 Simulated 12 case Mock Exam. Please make your payment below and fill out the Registration Form above, we will attach your registration to your payment receipt and you will be sent a Econfirmation email with your receipt.
ALL REGISTERED STUDENTS THAT HAVE MADE THE PAYMENT BELOW WILL RECEIVE A GOLDEN TICKET AND ECONFIRMATION LETTER TO GAIN ACCESS TO OUR CENTER